Hotstylers has teamed up with VIVISCAL, recently voted UK's Best Hair Supplement by Harper's Bazaar to bring you the hair you've been dreaming of!
At Hotstylers we know that having beautiful hair is something every woman wants. Some women are blessed with endless locks of hair that naturally grows long, full and lustrous but many women aren't as lucky. There are many factors that contribute to hair losing its mojo and most women do experience hair changes at some point in their lives even if they are have thick, long hair.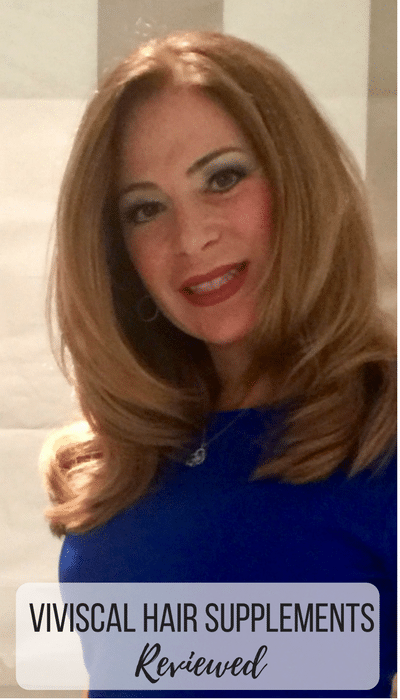 With a multitude of hair tools and hair processing treatments there's plenty that can be done to achieve beautifully styled hair but when too much heat is applied to hair over and over again or hair is subject to lots of chemical color it does have a negative effect. Of course, there are other causes such as poor diet, stress, aging and hormone changes. Looking after hair throughout life is very important. That's why Hotstylers has teamed up with VIVISCAL and it makes perfect sense! We are the UK's go-to information website for hair tools and hair styling so we want to give you some great information on how to keep your hair looking fabulous.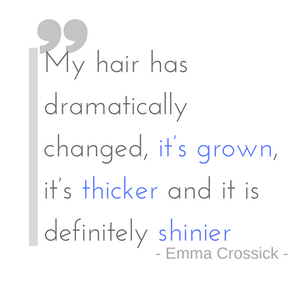 VIVISCAL is one of those supplements that genuinely works. With 25 years of hair research and science behind the makers of this supplement it's the number one product you can buy. Emma Crossick, one of Hotstylers' contributors swears by it and so do thousands of other women as well as some very well-respected celebrities including Reese Witherspoon, Debbie Harry and Jennifer Aniston. They can't be wrong! It is a daily supplement that comes in the form of a small tablet that you take twice a day with food. It contains all the right nutrients to support healthy hair growth along with a special ingredient, AminoMar C® (owned exclusively by VIVISCAL) that has incredible properties believed to boost hair growth and thickness. Emma says:
"I've always had good hair so a year ago I was concerned that it was looking brittle and lacklustre. I worked out it was years of colouring (I now only use organic colour) and using straighteners (I've stopped using them). I started taking VIVISCAL in May this year and since then my hair has dramatically changed, it's grown, it's thicker and it is definitely shinier. It's much healthier and well on its way to how it used to be. In the past few weeks I've started using the shampoo and conditioner from VIVISCAL too and so far, so good!"
WIN GREAT HAIR!
We're giving you the opportunity of WINNING three months' supply of VIVISCAL along with their shampoo and conditioner. All are suitable for colored hair and are gentle on the scalp too. Additionally, there's a VIVISCAL Elixir that aids thickness – so hair has every opportunity of improving its quality. We think you'll see an improvement in your hair's health with three months of VIVISCAL use as long as you stick to the program and add in some of our healthy hair advice below.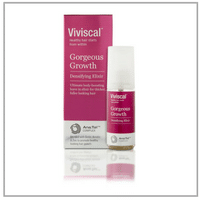 Viviscal Gorgeous Growth Elixir 
BUY HERE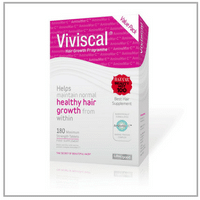 Viviscal 3 months suppliments
BUY HERE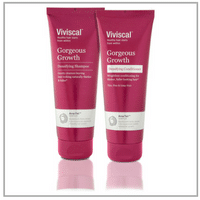 Viviscal Densifying Shampoo and conditioner BUY HERE
SO WHY DOES HAIR LOSE IT'S MOJO?
You might wonder why women experience hair thinning and hair loss? Well there are so many reasons!
Diet
Your whole body relies on a balanced diet with food containing nutrients and vitamins. Hair especially needs good diet and a positive lifestyle. We know through various studies that certain vitamins, minerals and proteins get right into the hair follicles through the blood steam. The European Food Safety Authority actually recommends Biotin and Zinc for in maintaining normal healthy hair. Once hair bursts through a hair follicle it is dead so it's what is going on underneath your scalp that is so very important.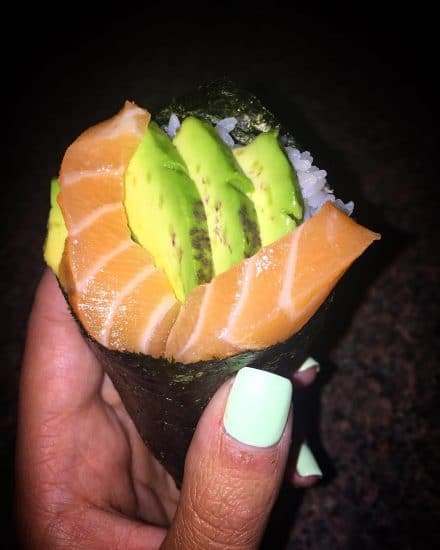 It makes sense that the food you eat contributes to the nutrition your hair gets. Green, leafy vegetables and a balanced diet helps hair to grow through healthier and shinier so take a look at your shopping basket and add plenty of fruit, vegetables, some meat and fish too. VIVISCAL contain Biotin and Zinc as well as all the other right nutrients for your hair. It also contains AminoMar CTM (a marine protein) especially for promoting healthy hair growth.
Post-Pregnancy
After pregnancy, some women notice a significant difference in their hair's texture and quality. In fact, some women go through such a huge hormonal change they might even notice that their usual curly hair loses its wave or their straight hair suddenly develops a kink! During pregnancy the HCG hormone stops hair naturally shedding and this is the reason why pregnant women have thicker hair, it also tends to grow faster but all good things do unfortunately come to an end and a few weeks post-birth (around 3 to 6 months). The excess hair sheds because the hormone levels return back to normal. Some new mums worry that their hair is falling out but it's actually completely normal, hair returns to how it was pre-pregnancy. Yes, some mothers do experience a little more hair loss than others during this time so eating a good diet and making sure you are doing so is important (it's easy to skip meals when you have a new baby in the home). A lot of post-partum mums take VIVISCAL, which is ok to use once you've finished breast feeding, as it helps to restore hair to its natural glory while giving it an extra boost too.
Menopause
Once you start the menopause you might begin to see some hair thinning or loss. This is during menopause the oestrogen hormone level drops significantly. This affects hair follicles which may thin and eventually fall out. It is harder for a menopausal woman to grow hair in the same way as she has done in the past. If this sounds familiar, you are not alone, 40% of menopausal women experience hair thinning and hair loss.

VIVISCAL really does help to keep hair looking good and maintain its thickness. Debbie Harry, age 71 of Blondie uses VIVISCAL and recently said 'I thought of going natural and having silver hair at one point, but as long as I'm pulling Blondie out of the hat, I have to maintain my character. I won't use dye that contains ammonia — it burns my hair. But I've had to bleach it for a very long time, so it's not done too badly, considering. I swear by hair vitamins.'
Processing & Styling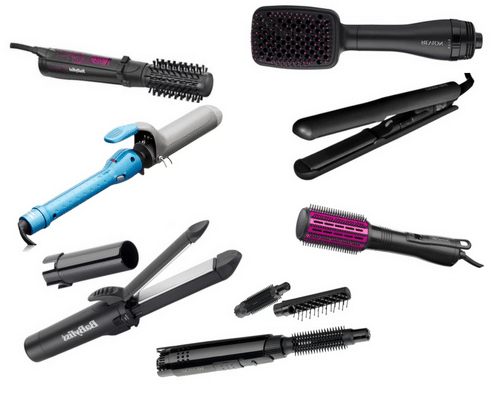 Straightener and curling tong addicts beware! Heat damages hair that is a fact. Applying intense heat to hair again and again weakens it so it eventually splits or breaks. Today, there are a multitude of hair tools available and everyone uses them to style hair with minimum effort. Unfortunately the results are frazzled hair, dehydrated hair and breakage – even patchy hair loss. The same applies to constant chemical processing such as hair colouring. The best thing you can do for your hair is use organic hair colours, reduce the amount of time you use heated styling tools, use a good quality heat protection spray and take VIVISCAL to keep hair strong and healthy.
Stress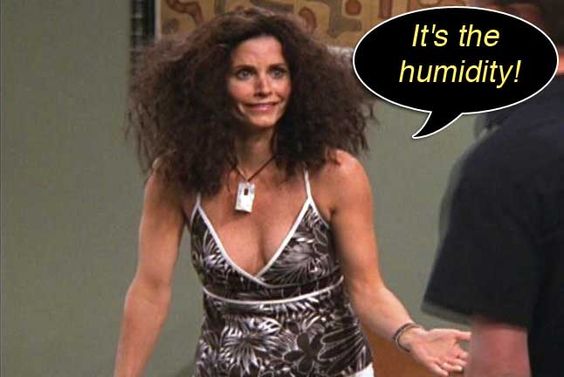 Stress greatly affects hair. This is because when under stress or experiencing anxiety the body focuses on repairing other cell structures – leaving hair at the back of the queue. Hair loss caused by stress doesn't normally appear until up to 6 months after the event so you might have experienced a very stressful period and later on start to see hair changes. Hair will revert back to normal, usually after three months or so but VIVISCAL can help to boost that growth and improve overall hair health.
Of course, there are other reasons that affect hair, hereditary hair loss, medication and over-use of hair extensions are all contributory factors. The best thing you can do for your hair is re-visit your haircare regime.
Use a good quality hair shampoo and conditioner; it's worth paying a little more.

Treat your hair like your skin! Use a haircare treatment once a week to hydrate your hair

Always use a heat protecting spray before styling

 Reduce the use of heated styling tools, even by one day a week will make a difference

 Eat well, include lots of green vegetables in your diet

 Protect your hair in the sun, you wouldn't leave your skin without sunscreen so use a hair protectant or wear a hat

 Have your hair trimmed regularly

 If you do colour your hair regularly, switch to an organic hair colour

 Take VIVISCAL, you will see the difference!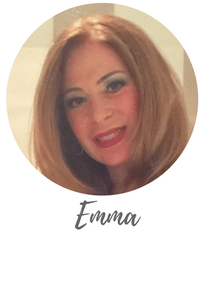 To WIN 3 MONTHS' Supply of VIVISCAL tell us in a couple of sentences why your hair could do with a boost:
a Rafflecopter giveaway
Giveaway Terms and Conditions Apply