If you live toward the North of England or you're lucky enough to be positioned right in Sheffield then you'll be delighted to hear all about the number one hair salon in your area, Laundry. In fact, those of you in the surrounding areas of Sheffield should definitely make this hair salon a destination when you want a new look or you want to try out a brand new colour. Laundry is known as one of the very best salons in the North of England and with good reason too! With an accolade of hairdressing awards, it's no surprise Laundry was one of the finalists in "Independent Salon Business Newcomer" in the 2015 British Hairdressing Business awards.
Laundry isn't any old hairdressing salon, based in a Grade II listed 19th century courtyard – it has an ultra-cool vibe and is turning the hairdressing world on its head. With a state of the art salon and a host of savvy, innovative stylists it's the go-to hair salon for perfect hair. You'll also find the brand new Laundry café just recently opened so you can enjoy a delicious cup of freshly brewed coffee or a host of tasty teas while you wait.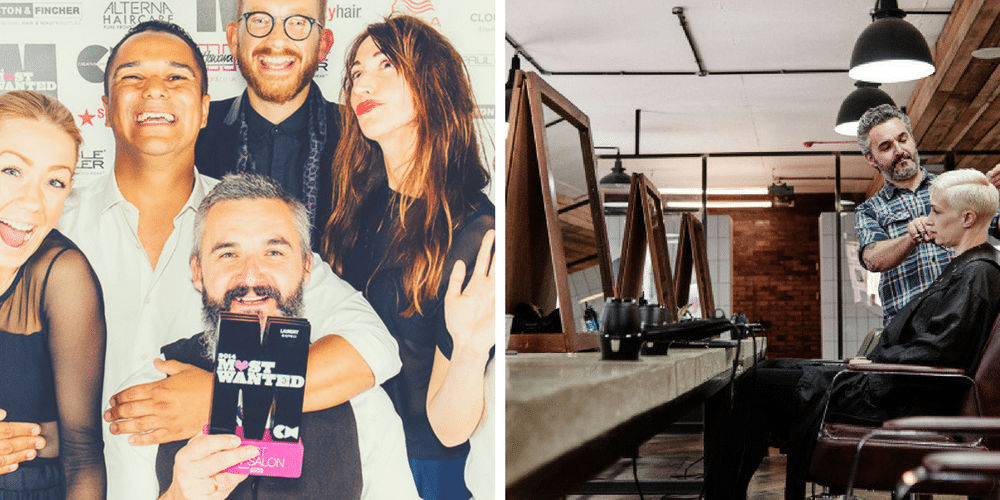 Mitchell Wilson is the co-owner along with Sally and he comes with a wealth of experience including reaching the very top at Toni & Guy. He and his partner have both poured their efforts into creating this incredible looking salon, situated in the heart of Sheffield. It's clear to see that the results are a stunning venue which boasts a number of internationally trained hair stylists and colourists who are enthusiastic and determined in their approach.
At Hotstylers.co.uk we were granted an exclusive interview with Mitch and would like to thank him for his time. Next time we're up North we will definitely be in for a cut, colour, coffee and a chinwag!
Emma:

 Mitch – we'd like to know what inspires you every day and where do you get your energy from? We know how busy you are and you need to keep your energy levels up!
Mitch: I think before inspiration you have to have a basic passion and drive for what you are doing. If all of your energy comes from being inspired, the adrenaline that comes along with inspiration runs out at some point which means so does the energy too! Inspiration for me can come from just about anything. If I hear a piece of music I love, I get a burst of fresh ideas, even an incredible story conjures up ideas! It's often just your perspective that matters.
Emma:

 What does Mitch's typical day look like?

Mitch: I have several types of typical day which I guess is saying that no two days are the same. When I'm in the salon with clients I concentrate solely on them, I can't just excuse myself to send an email or pay a bill. I have set afternoons which are dedicated especially to staff training and paperwork. Then of course I need to catch up with obscenely talented partners! I am also very driven to open more salons so I'm often on the look-out for new sites and partners and of course I want to expand on our brand with more projects.
Emma:

 Do you have any recommendations for genuinely avoiding heat damage from hair tool use?
Mitch: Yes! Less is more. It never ceases to amaze me how much care someone will take ironing an item of clothing and then think they can apply as much heat and pressure as often and as long as possible to their hair without ruining it! So protection products do help a little but everyone should use less heat less often and very gently – just the same way as you'd iron that favourite silk top of yours.
 We know your salon is rated one of the very top salons in the UK. What makes it unique compared to others?
Mitch: No hair salon is unique unless there is one out there not doing hair! We obviously have our image brand and design that we believe is very strong and in many ways, industry defining. In turn, this attracts a certain type of client but then we really strive to look after that client in a relaxed environment always giving a high standard of what we like to call "traditional service". We have a few unusual touches like the in-house coffee shop and although slightly plagiarised now, the salon fit out is very different but still with chairs and mirrors which you obviously need!
Emma:

 What are the best hairstyling tools for curling hair, creating a big, bouncy blow dry and for creating a sleek, straight style and can you advise on premium quality hairstyling tools for women on the go?
Mitch: Most of the big manufacturers make good tools that work, I'm referring to tongs and wands etc. for curls then of course, hair irons for straight hair. BaByliss make an interesting tool that kind of sucks the hair in. Then it bleeps when it has curled hair and is pretty much idiot-proof for creating big, bouncy curls. My advice is to find a product that suits your hair as a good hair tool is pretty essential to help form shape and volume that isn't natural. In the salon we use GHD tools and the best bouncy blow dry is in fact a "set" so dig the rollers out!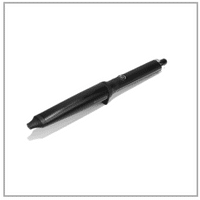 GHD CURVE® creative wand
BUY HERE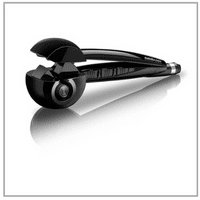 BaByliss Pro Perfect Curl Machine
BUY HERE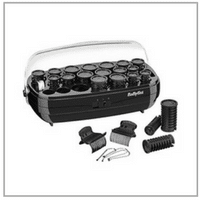 BaByliss Heated Rollers BUY HERE
Emma:

 Do you have any advice for those out there who dream of becoming a top hairdresser?

Mitch: Yes, it's absolutely essential that you get a great basic training so seek out a good salon and really do your research. When you're on an apprentice wage remember your training is currency and your employer owes you that currency so you should insist on it. Be hungry to learn. If you aren't getting practical training then you need to recognise you aren't being treated fairly so it's time to move on. Once you have the basic skills and some work experience work out where your path lies. A busy salon hairstylist has a very different job to say, a session stylist and again to a salon owner but as soon as you know your direction, have confidence, take your skills and go for it!
Emma:

 Thank you Mitch, some great advice there and a superb insight into Laundry….we know that your team delivers outstanding hair and it's been a privilege to speak to you.