HotStylers.co.uk brings you detailed information on the latest hair styling devices and products so you can make an easier, better informed decision for styling your hair at home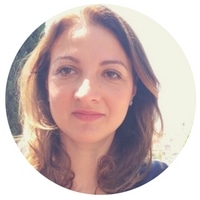 Katie Masters – Used to work in the big, bad corporate world for several multinational companies. After having her son she re-evaluated what she wanted to do and decided she wanted to work for herself and dedicate more of her time to her family. This also allowed her to follow her dreams of having her own hair and beauty online hub of information for busy women, just like herself. She created hotstylers.co.uk in 2015, especially for those that share the love for fashion and beauty and want creative ideas on how to style hair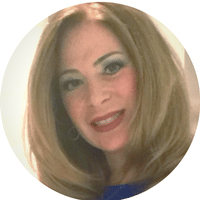 Emma – Writer, marketer, mum of two, wife of one living in London. Before having children, she spent years working in marketing for well-known UK high street names. She loves everything to do with hair and beauty and is particularly passionate about hair products and hair styling.
A regular contributor to many online women's lifestyle magazines, she often reviews new products, gives her opinions on the latest trends and is always on the hunt for the next winning brand!
Clara Jenkins – Seasoned Hairstylist, Clara tests the latest in hairstyling tools and products on herself or her willing clients. She contributes product reviews to Hotstylers.co.uk and is a consultant for the category Top 5 Best Hot Stylers.
Dana Rogers – Editor and Curator, Dana loves to diligently research on and off-line for the latest hairstyling gadgets. She doesn't need much convincing to try them out and write about her experiences! Her beautiful hair is a testimony to what she uses…no damage done, thankfully!
---
Our mission
Hotstylers.co.uk provides haircare information, hair product reviews, hairstyling tutorial advice and is the go-to online hair advice magazine for women to learn the tricks of the trade and use them at home.
Women today have to juggle personal life, family life and work. This means they may well have to travel, attend conferences and of course, enjoy social events. We all want to look great but fitting in hairdressing appointments can be a real challenge when you're that busy!. Sometimes it's hard to get a suitable slot at the hairdresser in between business meetings and what hairdresser is open at 7.00am or 9.30pm at night? I for one could never do my hair myself and then one day I was given my first great hot air styler…that was a game changer for me!" (K. Masters)
CONTACT US
HotStylers.co.uk has currently 5,000 unique monthly users and 7.800 page views.
For a copy of our media pack with detailed audience figures and rates contact us.
We love working with other bloggers and contributors so, if you share a common interest in hairstyling don't be a stranger, we'd love you to join in the conversation!