Hairsay was given an exclusive interview with London's finest hair colourist Daniel Galvin Jr so to say we feel privileged is an understatement! When it comes to hair colour – there's nothing Daniel Galvin Jr and his knowledgeable team doesn't know.
Daniel Galvin Jr boasts over 30 years of hairdressing experience in London and Beverly Hills and as well as opening his own salon in 2008 he is responsible for creating a very respected collection of natural organic haircare. Daniel travels all around the world for his extensive list of private clients and is well-known for doing some very high profile celebrities' hair including Kelly Brook, Amanda Holden, Holly Valance and X-Factor's Louis Walsh.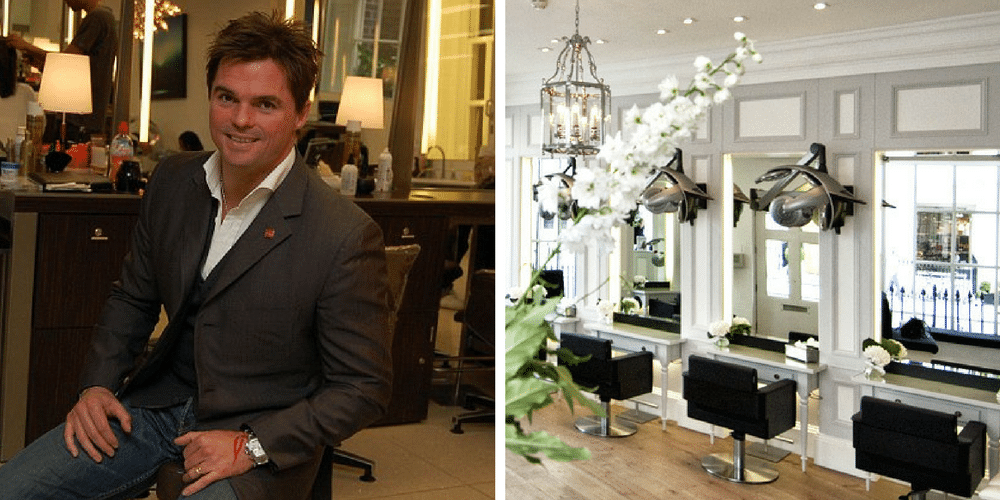 Daniel's plush luxury salon is in a stunning Georgian period Grade II Listed Building situated in prestigious Belgravia, London. It offers exceptional service and incredible comfort and boasts panoramic views of London. In fact his salon is so well-known it is often featured on television (Made In Chelsea) as well as in regular high-end magazine features. The team under Daniel Galvin Jr are all award-winning colourists and hairdressers so when you do visit the Belgravia salon you know you're in the best possible hands. If you're lucky enough to visit his Chelsea salon you'll experience customer service that's second to none! The salon offers a full list of services including hair cutting, colouring and styling or you could indulge yourself in a treasure trove of luxurious leading beauty treatments.
Emma:

 Daniel, you inspire people every day with your own hairstyling and colouring techniques so what actually inspires you? How do you keep yourself energised too – because you must be busy all day every day!
Daniel: One of the things I love most about my job is bringing out a woman's natural beauty. Clients will often sit in my chair and ask me to make them look beautiful. My answer is that they already are; my job is simply to make them see it. It gives me huge job satisfaction to watch those ladies leave my salon with a real spring in their step.
What also keeps me on my toes is working in my role as an organic beauty pioneer. That means keeping five steps ahead of the competition and delivering sustainable ethical products that perform second to none. Nothing beats the buzz of pushing new boundaries in product development, presenting my brands to retailers and getting a positive response.
Keeping focused with a level head is key. I box for a solid hour five or six days a week before I start work which sets me up for the day ahead and allows me to handle any curveballs that may be thrown at me. It also helps me to be a better boss and more effective in achieving my objectives.
Emma:

 Dare we ask what a typical day in Daniel's life looks like if there is such a thing?
Daniel: I get up at 6.30am to read and reply to my emails from America and Australia. After a couple of double espressos I jump on my motorbike – another passion of mine is my Ducati 1198S – and enjoy a bit of a white-knuckle ride to my boxing club. After sparring and doing circuit training for an hour I head into Belgravia to the Berkley Hotel where I am a member of the Bamford spa. Here I use the sauna as an office, sending as many emails to my team as possible.

I shower and change and make a dash across the square to my salon where my assistant Amy always has my breakfast ready. It's like Groundhog Day – the same shake and vegetable juice. I am then usually back to back with clients until 6pm at which point I will I go across the road to Mosimann's for a catch up with my amazing PR Company or for a business meeting. Quite a bit of my time is taken up with work for the Prince's Trust, a wonderful charity very close to my heart.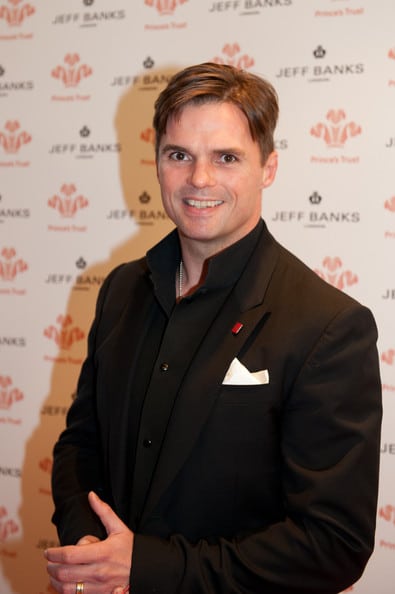 Daniel: Then it's back on bike to my home in Regent's Park where I will have fish or steak with salad. Keeping the body in good order during the week is very important for me. I'm usually in bed by 10pm and again spend an hour catching up on emails and sending instructions to suppliers and PR overseas. I might read a book for 30 minutes and then I'm finished!
Emma:

 Hair damage is a curse of the 21st century and as London's top hairdresser what are your recommendations for genuinely avoiding heat damage from hair tool use?
Daniel: One of the best ways to protect your hair and prevent any damage from heat styling is to prime your hair with a heat protector. I would suggest Heat Defence + Shine Spray from my organic hair care range. It creates a feather-light shine while giving the hair maximum heat protection. (with thanks to senior stylist Sylvia Webb at Daniel Galvin Jr for her contribution to this question).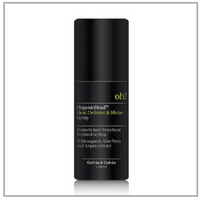 Organic Head™ Heat Defence & Shine Spray 
BUY HERE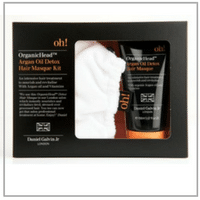 OrganicHead™ Detox Hair Masque Set 
BUY HERE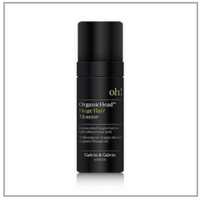 OrganicHead™ Huge Hair Mousse BUY HERE
Emma:

 The Daniel Galvin Jr salon has always been one of the very top rated hair salons in the UK, with changing times what makes it so unique in comparison to other top salons?
Daniel: Things never stay still; they either go north or south. Luckily for me it's north! It's imperative to keep up with the latest trends but as Coco Chanel once said, 'Fashion fades, only style remains the same'. Our clients pay a lot of money and expect consistent colour day in and year out. We also pride ourselves on unparalleled levels of service. At Daniel Galvin Jr we have created a culture which is very unusual in the industry – going above and beyond what is expected of us.
Emma:

 Women today want to curl their hair, straighten their hair and create that big Hollywood blow-dry – what do you think are the best hairstyling tools each style, can you advise on premium quality hairstyling tools for women on the go?
Daniel: The best tool for creating the famous 'Hollywood BD' at home would be a waving wand. It's very easy and quick to use yourself. You wrap small sections of hair around the heated area, while holding into the tips. The great thing with a waving wand is that the more fragile tips of your hair never get any heat on them, and you create volume in the root area. GHD make a great range of high quality, reliable heated stylers that can create any look, from super sleek to bouncy curls. (with thanks to senior stylist Sylvia Webb at Daniel Galvin Jr for her contribution to this question).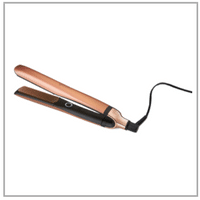 GHD V Copper Luxe Premium Straightener 
BUY HERE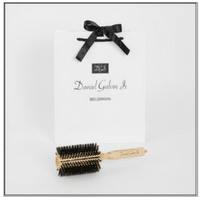 Daniel Galvin Jr Boar Bristle Large Brush 
BUY HERE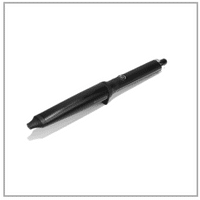 GHD Curve® Classic Wand BUY HERE
Emma:

 Your advice must be very sought after so do you have any tips for those out there who dream of becoming a top hairdresser?
Daniel: Hairdressing is a great career and the sky is the limit. Unfortunately there are no shortcuts to the top. Don't be a sheep. Be a leader. Be unique. Whatever job in hairdressing you have, always do it to the best of your ability. Always be creative and always think outside the box and at all times make an effort with your attire and the way you look. Be courteous to your colleagues and respectful of your seniors. Treat people how you want to be treated yourself and you will achieve great things. Remember what goes around, comes around.
Emma:

 Thank you Daniel for your time – we know how busy you are, you are definitely a remarkable inspiration to budding young hairdressers and businessmen and women everywhere.