With the warmer summer months on the way it's the right time of year to look comfortable, casual and care-free.  Clothing is lighter, holiday fashion is in style and the look is beautifully natural.  When it comes to hair, rather than formal styling or regimented blow-drying, hair should have gorgeous, wild, bouncy curls but often they're so hard to achieve.
Unless you are lucky enough to be blessed with romantic Titian curls (I'm not) the only way to get the look is to visit the hairdresser or you could try the brand new BaByliss Pro Perfect Curl which is worth its weight in gold!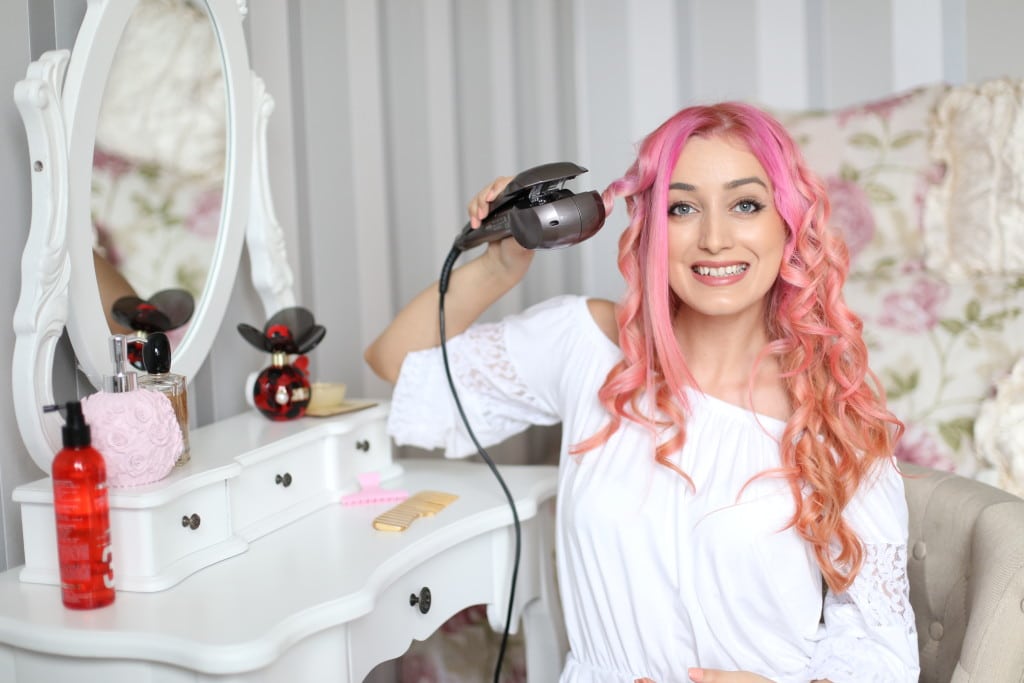 Source: madalinamisu.ro
I love my curls but they do need a lot of help.  Unfortunately, if I leave them to dry naturally they go very frizzy so I need something which removes static, frizz and doesn't give me a Tina Turner blow dry!  Someone recommended I try the BaByliss Pro Perfect Curl hair curling machine and I was intrigued, especially when I looked at it online to see what other people were saying about it. 
My go-to for styling tools is always Amazon.co.uk because you usually find everything you want and you get a good idea as to whether the product you want is going to work for you or not because of the customer review feature.  What I was impressed when I saw the 358 customer reviews on the BaByliss Pro Perfect Curl with a rating of 4.3 out of 5 stars in total (257 people gave it a 5 out of 5 top mark).   Bearing all of that in mind, I read through the reviews and didn't need any more encouragement so I bought it.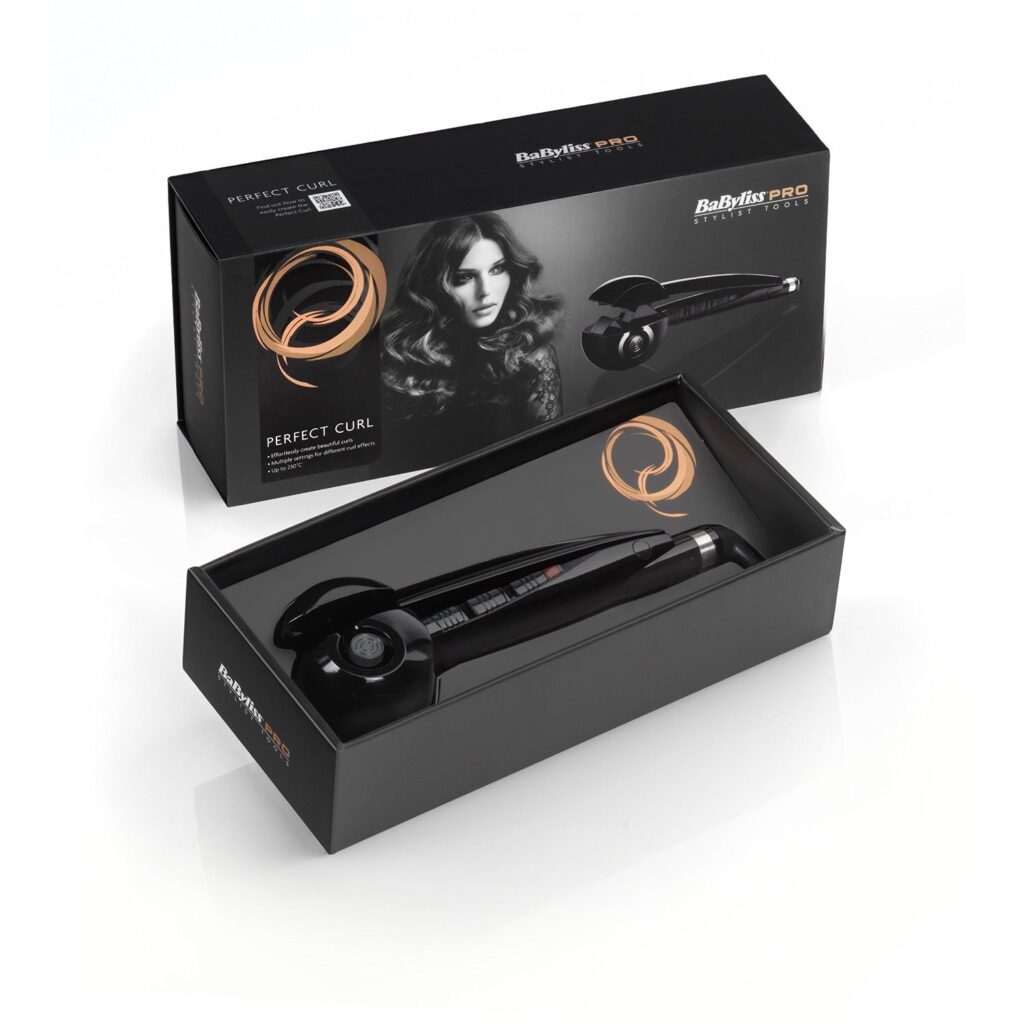 It's not exactly cheap, so for that money I expected a miracle product.  I wasn't disappointed.  The styler looks like a hair straightener with a large ball shape at the end.  This is actually a curling chamber and while it's a little odd looking it's brilliant technology.  It promises smooth and shiny curls, it says it's ideal for short or long hair and there are different settings according to the type of curl you want, loose, tight, bubble etc. 
The technology is ceramic so it's a good heat distributor and it has three different heat settings up to a maximum of 230 Deg C so you should select the heat that works best for your hair (low for dry or damaged/fine hair, higher for stronger and thicker hair).  I also like the special timer setting which tells you when your hair is ready to be released.
To use it, you switch it on and allow it to heat to your desired temperature, then using hair which has been suitably protected with a heat protecting spray, load a section into the curling chamber and clamp it shut.  When the timer goes off your hair should be curled as you want it. 
How to use the Babyliss hair curling machine – Tutorial
The curls come out well defined and they last so if you go to bed after having used your curling styler – don't worry, the curls stay in for the next day.  This product is only for use on dry hair so you could rough dry or blow-dry your hair first or if you think your hair needs pepping up in between washes, it's ideal.
A couple of little nuggets of information, thicker hair takes longer to curl because you need to create more sections in the curl chamber, take your time when curling, pin your hair out of the way so extra bits don't get trapped in the chamber. Once the curl has cooled down, separate it out with your fingers for loose curls or leave as is for a more defined look.
Honestly, this is the best product I've bought for curly hair; I wouldn't be without it now because I have salon-ready curls at the touch of a button!