Ask any hairdresser the best way to product stunning curls which last and they will say with a good quality professional hair dryer and a superb set of round brushes.  Personally, I have tried most hair stylers to achieve fabulous curls out of my medium thickness shoulder length hair and in my opinion you can't go wrong with a great set of brushes bought from Amazon.co.uk.  
The element of trust is so important these days and I always buy my styling tools online because I take into account all the customer reviews and comments.  No doubt, there are some fake reviews but you can normally pick them out.  So onto the important part, my guide to the best round brush, all bought from Amazon and all tried and tested by me.
The best round brush for salon style blowouts
A good friend of mine recommended that I buy this set of automatic brushes and I wouldn't be without this set now.  It isn't exactly a cheap purchase, but you get excellent quality and brushes which don't pull or snag hair, vital when you want to protect it during the styling process.
Basically the product is a styling brush which uses heat to style and dry.  The actual brush part is interchangeable so you get the handle with 6 different brush heads meaning the price isn't as expensive as you think when you realize you get 6 brushes in one product!  Each brush is ceramic coated which means it administers heat well and it won't damage hair.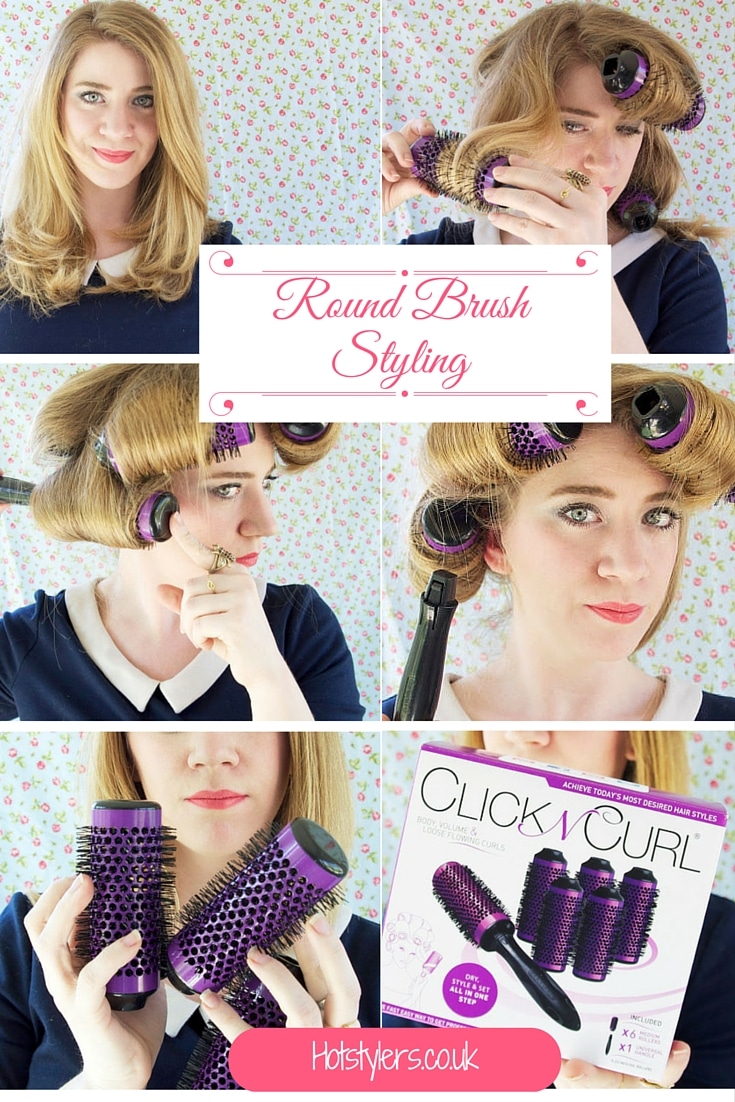 Media source: xovain.com
It doesn't matter what look you want to achieve, this round brush set brings super results, from loose waves to tight curls or big glamorous body.  However, if you have short hair, don't buy these because they aren't suitable for hair less than 5 ½ inches in length.  The brush itself is lightweight and won't tangle your hair.
There's no need to dry hair first, you can style from towel dried hair making this an amazing all-in-one product.  I would advise using a good quality heat protecting spray and dividing hair into sections before you start.  Then curl and dry each area, finishing with a little hairspray.  On Amazon.co.uk it scores 3.4 out of 5 stars.  I wouldn't recommend this set for fine hair because the brush doesn't grip as well as on medium thick or thick hair.
The best round brush blow dryer
If you just want big hair and don't want something with lots of attachments then this hair styler is for you.  It takes a little getting used to because it rotates allowing air to freely circulate at every angle so producing a large, bouncy and voluminous curl.  I also love the ionic conditioning feature so there's absolutely no risk of frizz and you get a complete salon looking finish.  The bristles are nice and soft so there's no snagging or pulling and the two heat settings means if you don't want it to be set too hot, you don't have to have it too hot!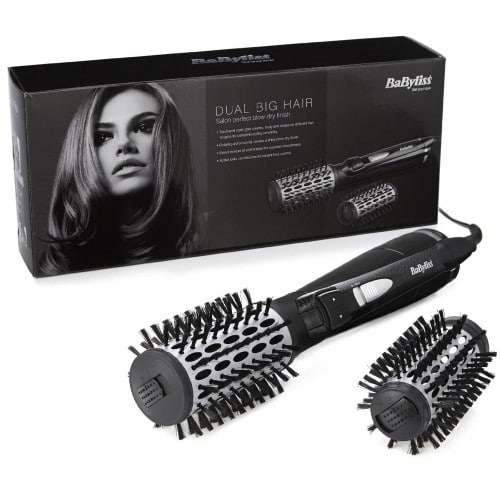 Additionally it comes with a cool shot which is great for setting curls into place. The barrel is large so it's best for longer hair and if you have particularly thick hair use the faster setting because this speeds up the process.  On Amazon.co.uk it's a mid-price item, but worth every penny, and out of 229 customer reviews it rates 4.3 out of 5 stars.  I think those who didn't rank it 5 out of 5 just didn't have enough patience with the rotating mechanism.  If you're looking for lift, body and curl this is absolutely brilliant and as it ranks number one in hair stylers on Amazon.co.uk, there's no competition!
The best round brush curler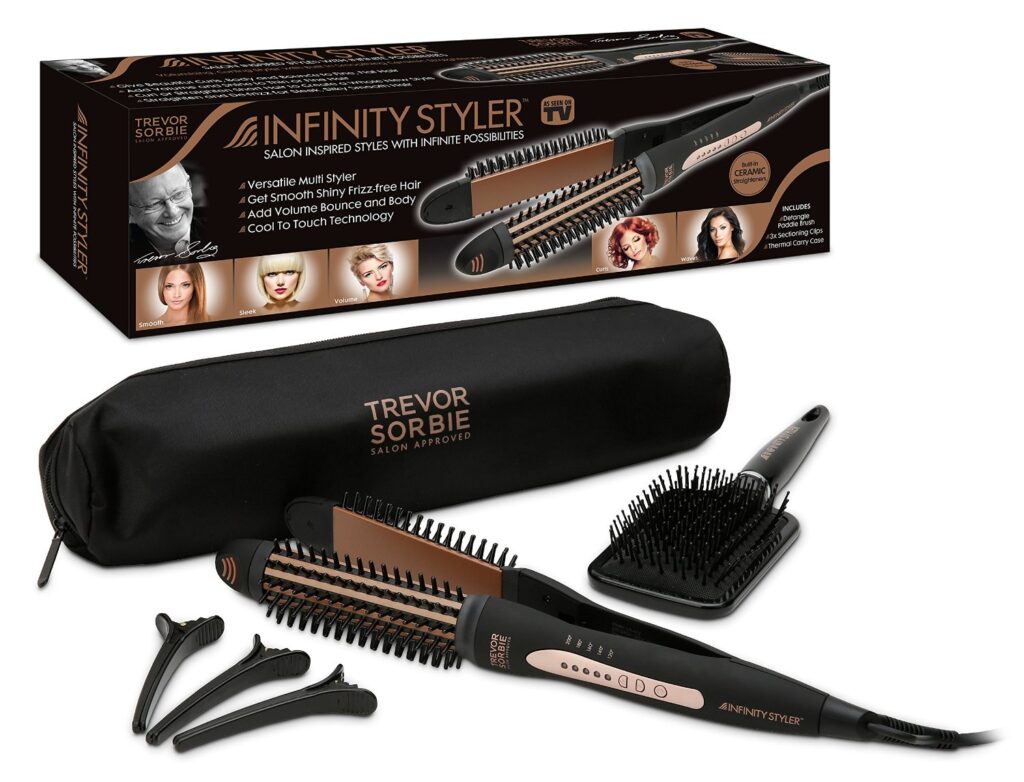 This is a superb little curler and straightener all in one but you do need to dry your hair off first so it's very important to use a good quality heat protecting spray as this gets very hot.  However, if you want something which has plenty of versatility you'll love this because it includes a hot brush, styling wand, straightener and rollers – you won't need anything else. 
Take this into consideration when you see the price: you get plenty of features and benefits and it's easy to use.  This product promises it's suitable for all hair types, styles and lengths.  I like the fact that if I fancy smoothing out my curls it transforms into a straightener with the dividing plates but if I want curls; it switches back to the heated brush in an instant.  It also gets rid of frizz and gives smooth and shiny results and it's just so easy to use. 
I particularly recommend this product for holidays because it's so versatile.  On Amazon.co.uk it scores 3.7 out of 5 stars with 31 consumer reviews.  The lower ratings say that it's not great for root lift and the switches are difficult to operate because they are in an awkward position but there are only a few poor reviews and most of these attribute to faulty items which on Amazon.co.uk, are guaranteed replaceable.
If I had to choose just one of these products I would go with the BaByliss Big Hair Rotating Hot Air Styling Brush because it dries and styles at the same time and I look like I've stepped out of the salon after I've used it.  However, if you want something which delivers different size curls, choose the Click N Curl – either way you'll be delighted with your purchase!