I hear many people lament the fact that they can't seem to get on with straighteners on their shorter hair styles but the reality is, with the right size plates there's no reason why anyone can't generate a fabulous curl from straighteners.  It's just about understanding how to achieve the curl, and what you can do to get a straight sleek chin length or shorter bob into a mass of titian curls. It can be done believe me, I have chin length hair and wear it straight most days but every now and then I want a change.  Sometimes, an occasion calls for curly, tousled hair and other times, straight and sleek is the way to go.  Here's my guide to achieving curls with a straightener on shorter hair styles.
Curly short hairstyles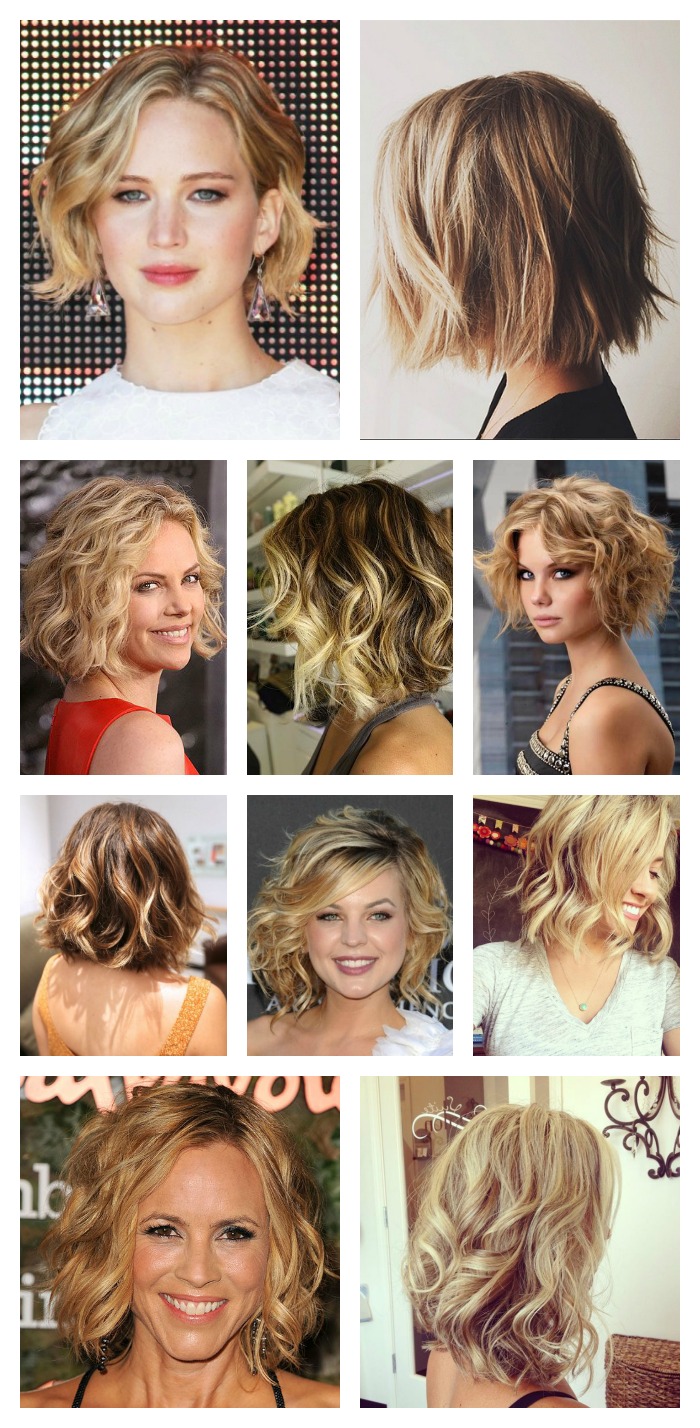 Firstly you need a straightener that is designed for shorter hair.  Look for a ceramic, tourmaline or titanium plate as these will help protect hair from damage caused by heat.  The straighteners with ionic technology are the best because they convert positive ions into negative ions (positive and negative ions are found in the atmosphere, the more polluted an atmosphere the more positive ions are found and these cause hair to look flat, dull and lifeless as well as causing frizz and static).  Find plates that are narrow and slim of approximately 2.5 to 5 cm in width as they will handle shorter hair well.  Too long and you will find them difficult to navigate round your hair so look for an average size.
I recommend the following straighteners which are all ideal for short hair and all boast strong ratings.
The best straighteners for curling short hair on the market
How to curl short hair with a straightener checklist
Here are the steps I use to achieve perfectly styled curly short hair:
Towel dry hair and divide into sections from the bottom of your scalp (sections should be approximately 1 inch of hair) – there's no need to style hair at all at this point
#1 Use a good quality heat protection spray to minimise damage
---
#2 Using the straightening irons, place them at the top of each section of hair and clamp firmly
---
#3 Twist hair around the straightening iron as far as it will go
---
#4 Gently slide the straighteners off after a few seconds
---
#5 Repeat process all over your head
---
#6 When finished, using your fingers, separate curls as desired
---
#7 Set using some light hairspray or serum!
---
Note – if you want tight curls wrap hair as tightly as it will go, the reverse is true for loose curls, don't wrap hair as tightly and you will achieve looser, more tousled curls.  You can change the direction of your straightener for less "tidy" curls, so moving the curl toward or away from your face depending on the direction you wrap the hair round the straightener.
Hopefully – you are now transformed into a curly haired beauty!