Do you look at your lank, limp and lifeless hair in despair even after you've just washed and blow-dried it? Does it never seem to look anything but greasy and stringy? Do you catch a glimpse of yourself in the mirror half way through the day and wonder why you bothered styling your hair in the morning? Then it's time for a re-think!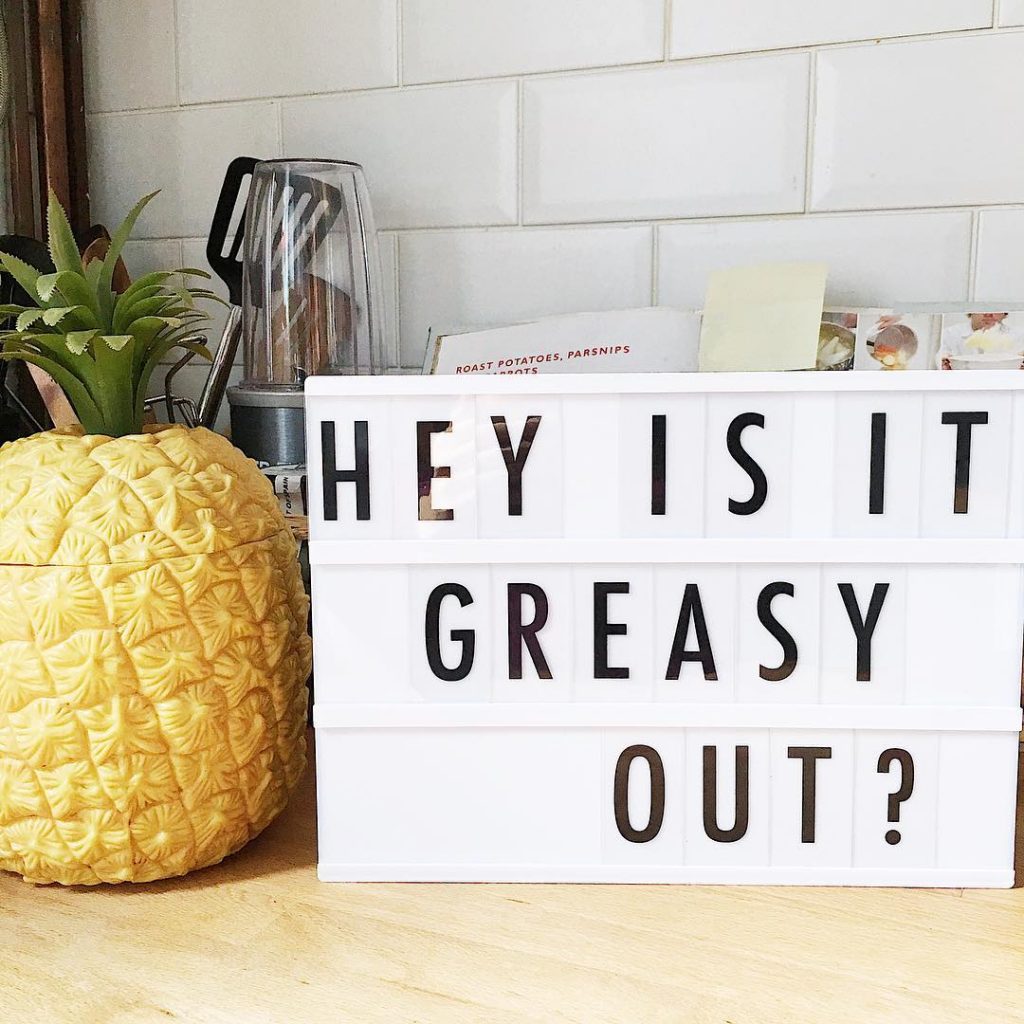 You might well have greasy hair but that doesn't mean you have to spend the rest of your life with oily, stringy hair that looks dirty in just a few hours. There's so much you can do and a number of excellent shampoos available for your hair-type. The first thing is to understand your hair and then learn what you can do to combat the oil.
What Causes Greasy Hair?
You might have been born with greasy hair and many people carry the hereditary gene that goes along with excess sebum production. If so, then your oily hair is genetic and you won't change your hair type. However, with our advice you can moderate your grease production and learn how to deal with it.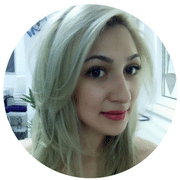 Oil and grease comes from sebum, produced by the sebaceous glands in your scalp. This grease is actually hair's natural conditioner but those of you with excessive oil have more of it produced. This is due to a number of factors and the problem is that dirt and styling products cling to the oil which drags hair down making it look dull and flat.
The main factor apart from genetics is poor personal hygiene. It goes without saying that if you don't wash your hair regularly and you have oily hair you will keep collecting grease, dirt, debris and styling build-up. This will only make matters worse so give your hair a break – wash it at least three times a week and you'll see a huge difference!
Our Best Shampoo Recommendations For Greasy Hair
The price is not for the faint-hearted but this shampoo really promises to get to the root of the problem, clearing and cleaning the hair follicles, getting rid of style build up and excess oil without stripping hair.
It's one of the best-sellers and leaves hair feeling soft, light and manageable with natural sheen, rather than that oily appearance you're used to.
This is an excellent value shampoo treatment for oily hair that is designed for use once a week in conjunction with your regular shampoo.
With just one wash, it removes 90% of product build up and it's mild enough to use on all hair types.
The easy rinse feature leaves hair feeling fresh, light and looking bouncy without dull, lifeless and limp locks.
Redken are one of the best haircare brands available with proven science and this cream is designed for oily hair.
It's not a daily-use product and it's advised to use it once or twice a week as a penetrating treatment for deep down cleansing.
This cream removes styling product build up and dirt, including harsh chemicals such as chlorine leaving hair feeling weightless, shiny and extremely soft.
Despite the word "oil" in this brand, it's still perfectly suitable used for greasy hair as long as instructions are properly followed.
This mid-priced clarifying shampoo penetrates the scalp to cleanse it from build-up and dirt.
The Moroccan Oil content leaves hair feeling super-soft, nourished and naturally hydrated.
The fragrance is irresistibly delicious and lingers long after you've washed your hair.
This inexpensive shampoo is made using certified organic ingredients and comes from one of the biggest-known brands in the haircare industry.
So gentle, it's suitable for everyday use and is excellent if you live in a hard-water area.
It refreshes hair, giving it plenty of body, bounce and sheen and with the scent of mandarin, rose and the essential oil content, hair really feels super-clean and soft for longer.
This deep-cleansing and penetrating shampoo promises to remove oil, grease, dirt and product build-up without stripping hair.
Hair is given a new lease of life, feels super-soft and manageable.
Used regularly, hair won't be as greasy as it's excellent for controlling sebum production.

Tea Tree is renowned for its cleansing properties and it's excellent for controlling oil-production.
The acidity of the lemon juice helps the hair cuticle – the outermost layer of the hair shrinken and harden, so hair is left smoother and shinier. Additionally, combined with lemon essential oil, the refreshing scent really lingers so hair is pleasantly fragrant in-between washes.
This shampoo is good value and excellent for those who suffer with a dry, itchy scalp.
We love this shampoo for its excellent value and nourishing features. It's also deep-cleansing, moisturising every strand of hair for natural hydration.
This shampoo penetrates the scalp to eliminate product build-up and dirt. It also contains grapefruit and lemon essential oils which deliver a super hit of vitamin C, an excellent cleansing anti-oxidant. Hair looks bouncy, shiny and full of body after use.
This shampoo is made with a variety of natural ingredients and promises an outstanding, money-back guaranteed de-greasing experience.
It delivers superb shine and body, removing dirt, styling product build-up and grease so hair feels light, manageable and bouncy. It also balances the PH in your scalp and prevents excessive sebum production.
Additionally, it's an excellent choice for dandruff sufferers as it soothes itching and stops flaking. Suitable for all hair types, it's paraben and sulphate free and ideal for those with sensitive skins.
How To Prevent Greasy Hair
Improve your lifestyle: Diet and lifestyle plays a big part in your hair type. If you feed your hair with the wrong type of foods then you'll end up with lank, lacklustre and limp locks, not to mention a scalp producing way too much oil! Load your shopping trolley up with plenty of lean protein, fish, green, leafy vegetables and lots of fresh fruit and you'll see a difference. Add 2 litres of water to your daily diet and you'll get rid of toxins and impurities that otherwise just gather in your hair follicles (and the pores of your skin) resulting in too much oil.
 Use the right shampoo: Of course, using the wrong hair products for your hair type won't do your crowning glory any favours. If you wash with the wrong shampoo and use too much conditioner, you'll just weigh down your hair with heavy product. You'll also block up the hair's follicles and in turn, this activates sebaceous glands further so even more oil appears. Not only does your hair get oily, the excess build up can also lead to dandruff (white flaky bits in your hair along with an itchy scalp). It's a good idea to try different products until you find the one your hair gets on with best.
Tips to stop your hair getting greasy:
Wash it more often (but not too often, contrary to popular belief, you don't need to wash it every day but you will more than likely need to wash it every other day).
Regularly change your pillowcases and towels as grease and oil builds-up
If you wear a hat or helmet, make sure to wash/clean them very often
Wear your hair tied back if you touch your hair too much
Watch your diet, avoid refined sugar, bad carbs and fat
Use the right shampoo for your hair
Buy a quality dry shampoo to soak up excess grease on your roots and learn to use it properly as it's great in emergencies!
Really rinse out your hair after washing and always apply a light conditioner but avoid the roots, concentrating on your mid-length downwards to the tip
How To Make Your Hair Look Less Greasy
Of course, sometimes you have no option but to go out without washing your hair! Maybe you're running late and there's no time to blowdry or perhaps you've got a last-minute night-out on the cards, with no time to shower and change. In which case try some of these ideas:

Tie your hair back and fix a pretty bow or clip
Twist hair into a chignon and use hairspray which absorbs grease
Blot your hair with some special face make up pads, this can soak up excess oil on your scalp
Try the dry shampoo route or if you're really stuck, Baby Powder can work as long as you use it sparingly and comb it through thoroughly
Buy a jaunty hat and go to town with your make-up!
Use a styling product such as a salt-spray which can be drying for some people but works really well for oily-haired girls as it soaks up grease and adds lots of texture