What I love about hair styler technology today is the ability to do almost anything in the comfort of my own home.  This means I can curl my hair, twirl my hair, straighten it out, get big volume or keep it smooth and sophisticated. Hair styling manufacturers are constantly striving to develop superior products for us lesser mortals to try out at home and the products are so tempting for someone like me!
I am addicted to hair styling and I probably should have been a hairdresser, I spend hours trying to achieve salon perfect hair, practicing different style techniques and trying out new gimmicks and gizmos.  At the moment, I am crazy about curls so I'm looking out for the  best curling tongs to see which works for my hair (medium length, average thickness and prone to some frizz).
Best curling tongs – my top picks
Left to dry naturally, my hair gets an unattractive kink and doesn't fall nicely so it needs help.  Bearing all of this in mind, I hope that I am qualified enough to give you my list of the 4 best curling tongs you can buy today on Amazon.  Most of my list is based on customer opinion and my own experience so together you will find a comprehensive list ranging in different pricing too so there's something to suit all budgets.

WHY? 
Based on 192 customer reviews, 145 rate it a 5 star product!

A strong retail price on Amazon so it won't hurt your pocket

The ideal product for long or very long hair because the barrel is longer

Heats up in just 30 seconds

Multiple heat settings so you stay in control

Curls a full head of thick hair in approximately 15 minutes!

Long lasting curls for all day (and night!)
MY COMMENTS
Ideal for tight curls or soft waves and the curls really do stay in

Good quality product for an excellent price

You must use the glove because otherwise you are in danger of burning your fingers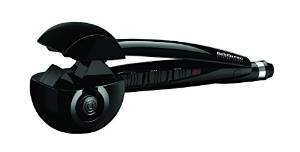 WHY?
Based on 250 customer reviews on Amazon at the time I'm writing this, 183 consumers rate this as 5 stars

It is a higher price product but you pay for optimum results

Works well for all hair lengths from short to very long

Automatically tells you when your curl is ready!

3 temperature settings and 3 timer settings so it is easy to find the right one for your hair type

Long lasting curls
MY COMMENTS
It is expensive so if you are on a budget I would choose the cheaper options!

Very easy to use

Expect amazing looking salon standard curls that last…and last!

Fool-proof – you cannot fail to achieve a great look and it takes approximately 15 to 20 minutes to style a head of medium thickness hair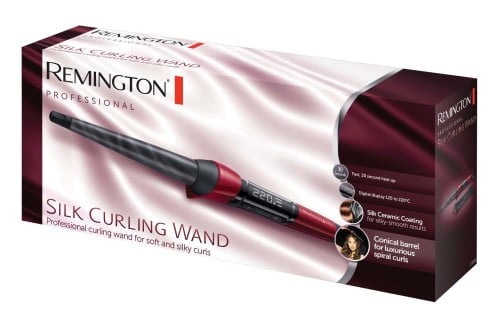 WHY?
Based on 46 customer reviews on Amazon at the time of writing this article, 34 give this a 5 star rating

If you want spiral curls, the conical wand delivers perfect results

Easy to read digital temperature display with a variable of 120

°

to 220

°

Ceramic coating gives great heat distribution and protects hair from damage and breakage

Works for all hair types from fine to very thick
MY COMMENTS
My curls stay in all day and into the next too (although they do drop a little)

Takes a little longer than half a minute to heat up to the top temperature

The temperature button is not well positioned meaning you can sometimes change the temperature without realising it

If you have very thick hair, put the temperature to a higher setting or curls won't set as well

It takes approximately 10 seconds to achieve a good curl
WHY?
Out of 53 customer reviews, 38 rate it with 5 stars

Available at a discount on Amazon, it is an excellent quality product despite its budget price

It heats up to 200

°

It is good for relaxed waves and curls rather than spirals or tight curls

Good for smoothing hair and giving it a lustrous sheen
MY COMMENTS
Long lasting waves and curls

Easy to use, even a novice can manage these well

No variable heat setting which is disappointing

Takes time to heat up

Better for shorter styles to shoulder length hair rather than long or very long hair