Short hair doesn't have to be boring – there's plenty you can do to change your style just as long as you use the right styling products and take some curl advice.  While it's easier to have shorter hair and often more comfortable often I hear of people wishing they could create a little more drama, well actually you can!  There's lots you can do, and as a hair stylist why not read my top tips for styling your bob?
Curl Secrets – 3 ways to curl short hair 
#1 Bubble Curls – how to curl short hair with a flat iron straightener
Sometimes all you want is cute and bouncy bubble curls and these are very easy to achieve using a flat iron straightener.  As with all the looks, begin with freshly washed and conditioned hair and always use a heat protecting spray before drying hair off.  Hair should be completely dry before using a flat iron straightener.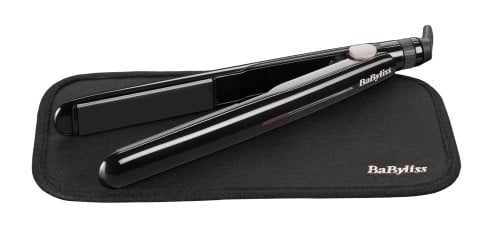 You need a very slim and short flat iron straightener.

Switch on the wand and allow to heat up to your desired temperature, not too hot because you don't want to damage your hair especially if it's dry or fine.

Use a heat protecting mat and glove.

Section your hair into clips and start at the back.

Unravel the first clip, clamp the straightener towards the root of the hair and pull while rotating away from the face.

Hold into place for a few seconds and release.

The tighter you wind it, the tighter the curl.

Repeat all over your head until you are finished.

Separate curls if you prefer a slightly ruffled finish.

Add serum and smooth through.
#2 Tousled Summer Beach Waves – how to curl short hair with a curling wand
There's nothing cuter than tousled curls and they are particularly summery so ideal when the weather gets warm.  They look fabulous when you want to create a carefree look and work well with natural make-up but if your hair is a poker straight bob you might worry you won't ever be able to achieve the beach tousle curl!  You can – here are my top tips to tousled waves:
Wash your hair using a good quality shampoo, condition thoroughly.

Towel dry and spritz a heat protecting spray into your hair, massaging it through so it covers from root to tip.

Rough dry hair so it is dry enough to use a heated hair styler.

Plug in a ceramic or tourmaline curling wand which is suitable for your hair type (use something slender and not too long).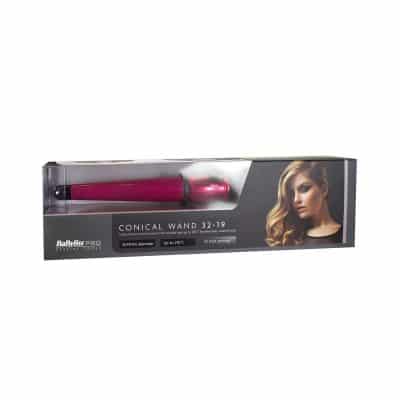 5. Allow the tool  to heat to desired temperature (I suggest a temperature setting of 150 Deg C to 200 Deg C, try not to go too high so there's no risk of burning your hair).
6. Section hair out using clips.
7. Put on your protective glove and unclip the first section preferably at the back of your head.
8. Wind the hair loosely round the barrel – too tight will produce small curls; too loose a very slight wave.
9. Leave in place for a few seconds and allow the curl to release.
10. Repeat all over the whole head and separate curls if you want a more tousled look.
11. Finish with a little serum to encourage extra shine!
#3 Sleek Bob With Curl – how to curl short hair with a hot air curling brush
If you want a more sophisticated look then the best way to achieve curls on a short bob is to purchase a round barrel hair styler.  Choose one which heats and styles at the same time but make sure the barrel isn't large because it won't grip the length of your hair if it's too big.  I recommend a small and neat barrel with flexible bristles so there's no risk of snagging or pulling. 
Start with a good hair wash and condition it well, then towel dry hair so it is damp and spritz in a great heat resistant and protecting spray.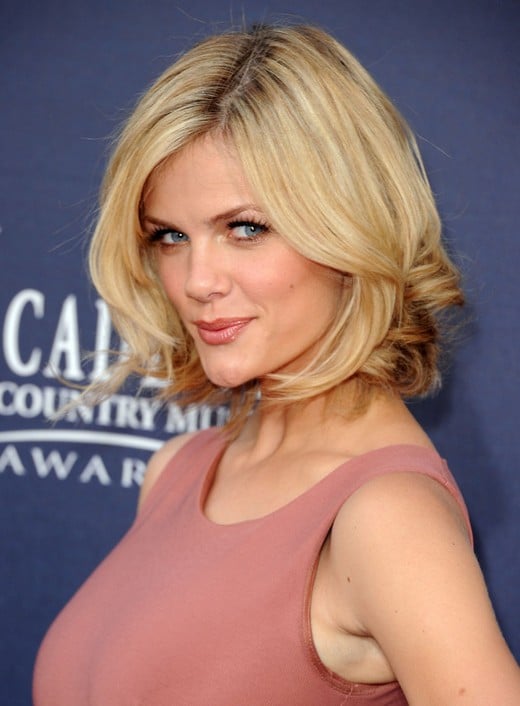 Section out hair carefully in clips.

Plug in your hot hair styler.

Starting at the back of your head, unwind the first section.

Wrap it round the barrel of your hot hair styler and blow dry straight into place, tucking the hair underneath to create a sleek bob with a defined curl at the base of your chin.

Use a cool shot if you have it on your styler to set the curl.

Repeat round your entire head.

Smooth in some serum when you're finished.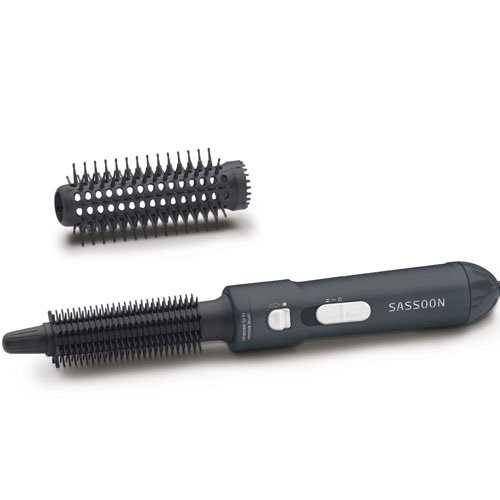 I hope this piece helps you with three different looks for your short bob and shows you how easy it is to achieve a completely different hair style!