I have an addiction to curling wands. I admit it, it's true, I have been through a number of these styling tools and I am always looking for the next big thing in curling wand technology.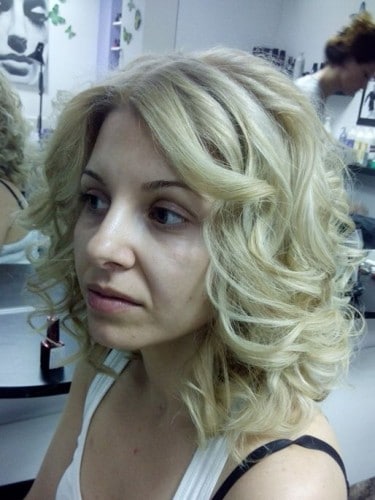 The fact is I just LOVE curly hair, and curling my hair!  Big curls, little curls, spiral curls, flicking curls, bubble curls – any curls but I can't get them right without a curling wand.  I always look for performance, curlability (my own word) damage limitation and price. By damage limitation I mean I pick out a curling wand that won't cause my hair too much stress and as I use these tools regularly this is very high up on my list. Bearing all of the above in mind I think I'm pretty accomplished as a curling wand expert, enough so to give you my top three curling wands.
Best curling wand for waves: Remington Pearl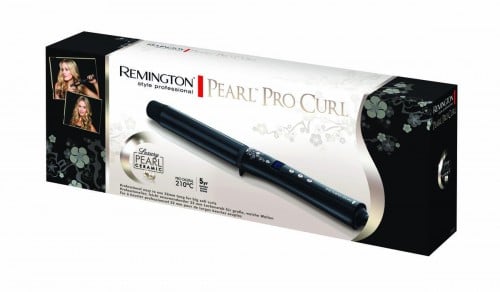 Like me, you can't fail to be delighted with this product.  If you are shopping on Amazon.co.uk it is an incredible price so it won't break the bank.  It features a ceramic coated barrel meaning it will not cause damage to hair and the ceramic has a shimmery appearance, perfect for princesses like me! 
I like the easy to read LCD digital display temperature too so I can keep an eye on it and monitor the heat.  One of the other huge benefits for me is the auto shut-off meaning I don't have to worry about over-heating in case I forget to switch it off.  With a 5 year guarantee my hair has at least 5 years of looking good without worrying about the Remington Pearl breaking down.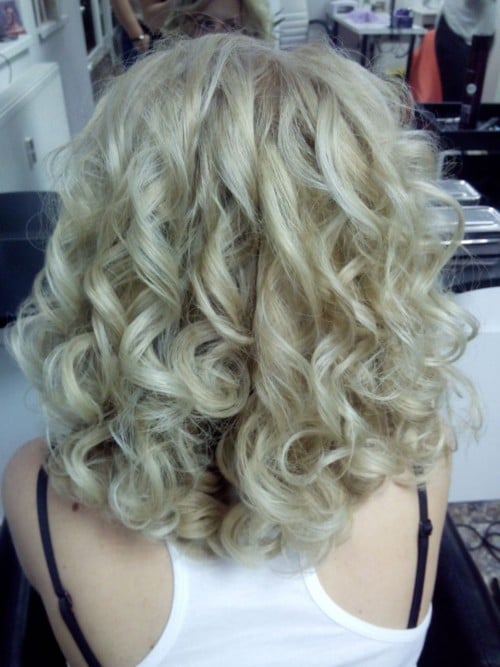 This is perfect for tight or loose curls and the curls do stay in (I have medium thickness shoulder length hair).  It only takes around 10 seconds to get a curl so if you want to curl your whole head, it doesn't take too long, perfect for people in a hurry.  My only negative comment is you are unable to switch the wand off and have to unplug it to do so – ridiculous!
Check the reviews out for yourself; at the time of writing this article out of 860, 605 people give this a 5 star rating with 160 a 4 star rating.
Curls stay in for ages

Can create waves and loose curls so very versatile

Good for medium to long length hair
Watch the heat it can burn so use the glove

If you have very long hair it is difficult to wrap it all around the barrel as barrel is not long enough

The barrel is a little slippery

You can't turn it off and have to unplug it from the socket to do so
Best curling wand for long hair: Babyliss Curling Wand Pro

This little baby is superb value if purchased on Amazon.co.uk at a discount and does what it says on the tin.  It delivers salon results with a 25mm to 13mm (at the top) ceramic coated barrel so it's great for curling long hair.  It also has something called "wrap control" which means it's easy enough to wind hair around the barrel.  It works a treat on my hair and gives a smooth, silky finish to my tight curls plus there are no concerns over using too much heat because it has a variable heat setting. You won't be disappointed; my curls withstand a whole day at work and a night out in a hot, clammy bar without dropping! It works better than GDH's, heated rollers and curling tongs.  Amazon displays 192 reviews with 145 giving it a 5 star rating. 
Advantages of the Babyliss 2285CU Curling Wand Pro
Excellent value for money

Good shaped barrel with special wrap control technology

Perfect for long hair

Auto shut off button to prevent overheating

Great for taming unruly frizz
Disadvantages of the Babyliss 2285CU Curling Wand Pro
Not suitable for short hair

The heat resistant glove tends to get hot!
Best curling wand for short hair: 

H2D Magicurl Reverse Waver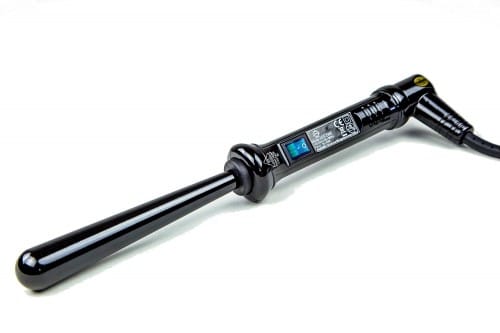 Now this is an unbeatable curling wand in my opinion and at a significant discount on Amazon.co.uk you can't possibly be disappointed.  It's an interesting looking styling tool with the wider section of the barrel at the top of the wand and the narrow area at the base – so like its name, in reverse. 
The barrel at widest point is 25mm slimming down to 13mm at the base and it has ceramic tourmaline technology so it's safe to use, doesn't put any stress on the hair and creates a frizz free immaculate looking curl. 
The wand heats to a maximum of 200° and comes with a heat resistant glove to protect hands.  Out of 51 reviews at the time of writing this article, the H2D reverse waver rated 37 5 stars and 9 gave it 4 stars.  Even the finest of hair will have no trouble getting great curl out of this wand and the curls will stay put from dawn to dusk.    
Suitable for all hair types (even short!)

With tourmaline for superb shine and finish (not a frizzy strand in sight!)

Easy to use

Attractively packaged
The glove can get hot

No heat resistant mat provided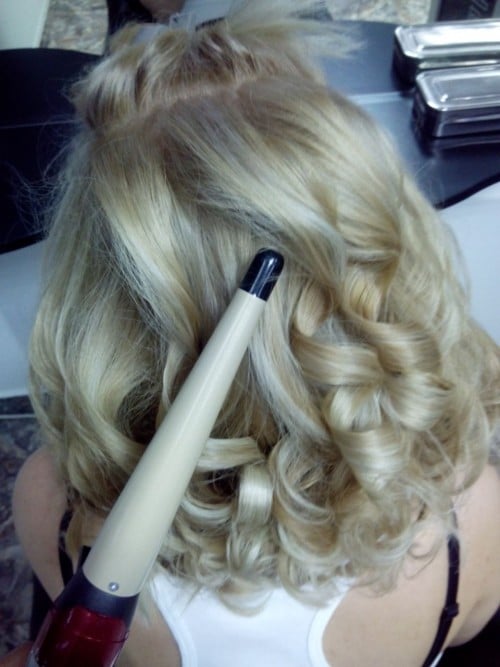 So there you have it curl lovers – my top three curling wands.  If you buy any of the above you'll be delighted, if you're like me and a curling wand addict you'll buy all three!